What Is a Control Panel?
It's no wonder that the 2 biggest website control panels have so many synergies. Whilst they both dominate the website hosting market and compete with each other, not many know that they are in fact owned by the same parent company!
They both have their pros and cons and we at Cybrancee studied these in detail, to ensure we choose the right panel for our users.
If you're a new user or a new business in the website hosting industry, you might not quite know what a "control panel" is. Website hosting providers all (mostly) split their user experience into three different platforms.
1. The hosting providers client area. This area is where you would access your billing data and information about the service you are paying for. It is also a place to raise tickets and seek details about the provider.
2. The second level is the control panel, this is where you manage the technical aspect of your hosting service. An example being the creation of email addresses or databases. The control panel is also where you would install WordPress or the Content Management System of your choosing. This brings me onto the next platform…
3. The Content Management System. The place where you manage the content for your site… it's in the name. The biggest player in this game is WordPress. The content displayed on your website is all controlled through the content management system. The Content Management System isn't always needed, in fact it is often not a preferred option for some website developers, instead they opt for managing content on their website through the alternative methods such as FTP (File Transfer Protocol).
Now you know what the control panel is, let's drill down into the two mainstream products.
cPanel
Definitely the most well-known out of the two. cPanel has been around for a long time and has a multitude of integrations with other platforms. Almost everything you want to do with your website can be done by cPanel. The only catch is if your hosting provider can do it all…
Some people believe that cPanel is becoming "dated" and looking a bit old fashioned. To a degree, I agree, however the integrations which cPanel works flawlessly with still make it a primary choice for hosting providers. WHMCS (Web Host Manager Complete Solution) and WHM (Web Host Manager) are the main two integrations which hook straight into cPanel pretty much right out of the box.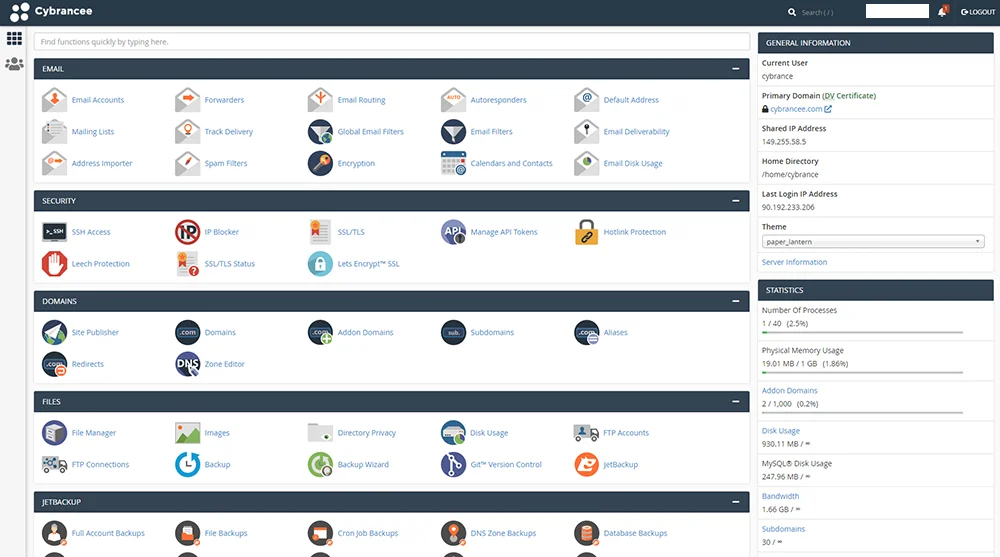 Plesk
Keep an eye out for Plesk, it's making a real run for the top spot, and for the right reasons. It's a perfect control panel for those customer centric providers out there. The modern look and feel makes the user experience seem much smoother and easier to follow. Once again, it does everything cPanel can do but with a different skin. The flaws of Plesk aren't really for the primary users to embrace, it's more the providers who endure the cons.
Even though Plesk is the second most used control panel, it's missing a lot of core functions which hosting providers crave. There are integrations into WHMCS, however the integrations end there, the extent of the integration is cut short and most nice to have features are generally developed by the hosting provider as opposed to Plesk themself. Personally, I like this more, it creates a new characteristic of each hosting provider and shows their initiative towards improving their customer's experience.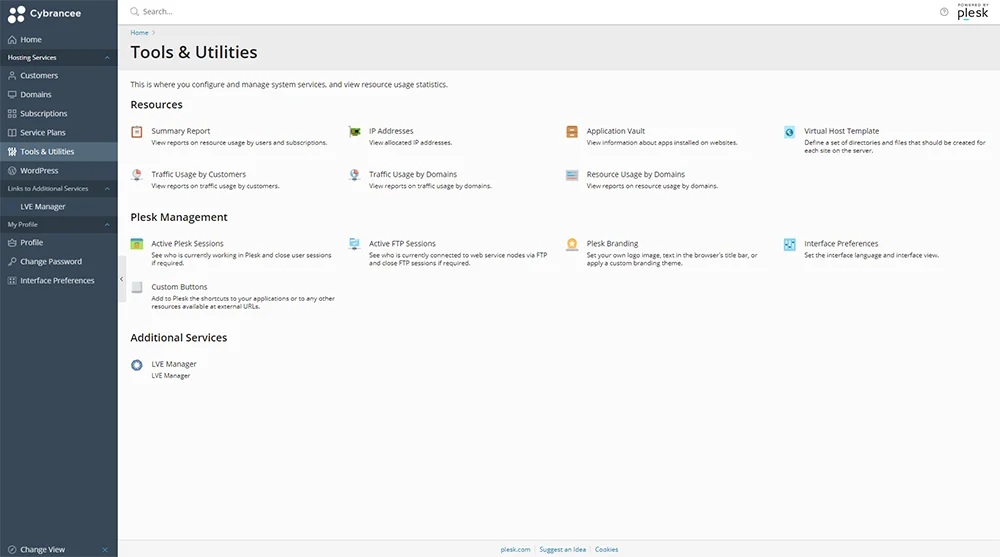 Speed
cPanel: cPanel wins on this one. With its simplistic screens and style, pages do tend to load a lot faster.
Plesk: It may not be as fast as cPanel, but that doesn't mean it's slow. Plesk happily sacrifices some speed for an enhanced user experience.
Available Tools
cPanel: cPanel works with Softaculous Installer which allows you to install many different applications for your website. It's also got a very easy to use DNS management page. cPanel may have many tools to play with, however they aren't all easy to use, and some tools are duplicated!
Plesk: Plesk comes with a whole new toolkit right out of the box. WordPress security and management tooling are the biggest additions to Plesk which is a huge win over cPanel. The ability to manage almost all the WordPress technical bits within Plesk really makes using WordPress a dream. Plus, all the tools are streamlined and in the right places!
Price
cPanel: cPanel is the pricier option out of the two, and it looks like it will become more and more pricey as we head into the future. For a single cPanel account, it will set you back £15 a month. If you are wanting a few more accounts, you'll need to add another £5 a month on top of that.
Plesk: Plesk seems to be shining through on almost everything, more tooling, better layout, and more affordable and scalable! If you're hosting just your website, £8.25 a month is all it will cost you. Not only is it cheaper for just your website, if you need another 9, it's at no extra cost! And if you really mean business and want up to 30 websites, it's still less than cPanel at £12.38 a month!
If Plesk continues at this rate, you can expect to see a lot more of them, they've begun providing migration assistance to help people move away from cPanel over to Plesk.